Statisztika
---
Online összesen: 50
Vendég/Guests: 43
Tag/Users: 7
MZROCK
,
Borosapu
,
comusila
,
yorak
,
qwert
,
kbm
,
uhunsik
---
Ma itt jártak:
Levin
,
skz
,
yorak
,
szabos64
,
osomfai
,
KTib962
,
Georgie
,
Gledix
,
Fazék
,
Yes
,
susdomes
,
sajtoslajos
,
gykrantz
,
Rexton2929
,
Apa52
,
ozzy
,
Laosz
,
MZROCK
,
Teljebb
,
Gyulam
,
larryz
,
HorZoli
,
ols
,
Kibic
,
AttHunter
,
kuttyt
,
csifi1951
,
kondasdiszno
,
Tibor43
,
siposl
,
kuckó
, [
Teljes lista
]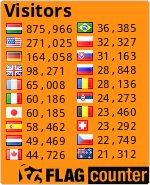 Nyitólap » 2015 » Március/March » 20 » Kaki King - ...Until We Felt Red (2006) Velour Records
---
Kaki King - ...Until We Felt Red (2006) Velour Records

2:53:33




Tracklist & download links in comments

Kategória: ??? | Megtekintések száma: 579 | Hozzáadta: larryz
Hozzászólások összesen: 3

0

Having established herself on her debut as an important new acoustic guitar voice, and having expanded the sonic palette on her second to include other instrumentation, Kaki King once again rethinks her approach from the ground up on number three. While there is still deft fingerstyle guitar to spare, more of King's picking is set inside of a greater context -- percussion and light orchestration provide new universes for her to explore, and she revels in the experimental possibilities. Much of Until We Felt Red retains the lighter-than-air feel of the first two albums, Everybody Loves You and Legs to Make Us Longer, but King takes greater care here to fill the spaces with often unanticipated sounds and textures. Both electric guitars and electronics in general, and King's whispery sweet vocal -- itself used more for coloring than to make important lyrical statements -- also take a front-row seat here. But this is neither a singer/songwriter album nor an attempt to use technology for its own sake. Everything King brings to Until We Felt Red, produced by John McEntire, is in service of the composition, and if that means verging on improvisational jazz, or washing a melody in the quasi-baroque, as she does on "You Don't Have to Be Afraid," then so be it. The set-closing "Gay Sons of Lesbian Mothers," with its thumped bass and slide guitar, veers toward funk with a touch of Nashville tossed in. But those seeking the imaginative, intricate acoustic playing that characterized King's earlier work need not, well, fret. Every track -- notably "Ahuvati," "First Brain," "Second Brain," and the title track -- is rich with gleaming guitaristry. What's different is that King, whose first notices came when she entertained New York subway riders, can no longer be described simply as a guitarist. From here on, she'll be watched as a complete artist. - Allmusic review by Jeff Tamarkin

Tracklist:

01 - Yellowcake

02 - ...Until We Felt Red

03 - You Don't Have To Be Afraid

04 - Goby

05 - Jessica

06 - First Brain

07 - I Never Said I Love You

08 - Ahuvati

09 - These Are The Armies Of The Tyrannized

10 - Second Brain

11 - Soft Shoulder

12 - The Footsteps Die Out Forever

13 - Gays Sons Of Lesbian Mothers

Kód

http://tinyurl.com/q3monos

0

Spam

Kedves Larryz, köszönet a Kaki King lemezekért, nagyon tetszenek!

0

Kedves Levin, nekem is tetszenek! Örülök, hogy baljan barátunk felhívta rá a figyelmemet.