Statisztika
---
---
Jelen vannak:
Wolawola
,
vpetti
,
nordea
,
nghtraum
---
Ma itt jártak:
Levin
,
galamb
,
pepofec
,
Georgie
,
fodori
,
DArdanella
,
zozo54
,
vpetti
,
susdomes
,
topo
,
gykrantz
,
taddeo
,
Jamby
,
Laosz
,
MZROCK
,
jakja
,
lui59
,
larryz
,
Rafiki
,
ols
,
Deodato
,
royalzene
,
csifi1951
,
siposl
,
kuckó
,
ZOSO1968
,
Santi_tata
,
photon
,
mohawk
,
zeg
,
Wolawola
, [
Teljes lista
]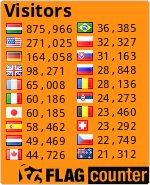 Nyitólap » 2015 » Március/March » 11 » Kollektiv - Kollektiv (1973/2007) Long Hair
---
Kollektiv - Kollektiv (1973/2007) Long Hair

2:10:07




Tracklist & download links in comments

Kategória: Progressive rock | Megtekintések száma: 1202 | Hozzáadta: UncleRemus
Hozzászólások összesen: 2

0

Spam

UncleRemus

2012. december 28-i bejegyzésének frissítése.

A Kollektiv (nyugat) német progresszív rock / fúziós zenét játsszó együttes 1973-ban készítette el első lemezét. A tagok korábban más zenekarokban játszottak. Ezt az együttest még a legszakavatottabbak is csak kevesen ismerik. (Kíváncsi volnék, itt a Kuckóban mennyien hallottatok róluk, esetleg Levin, vagy Toportyán.) Pedig zenéjük egyedülálló és esszenciális. Talán a magyar Syriushoz hasonlítható. Egyszerre kísérletező és stílusokat keverő, meghatározhatatlan műfajú zene ez, de hát az ismertető elejére valamit csak oda kellett írni. Összetett, hosszú konpozícóikban gyakoriak a ritmus- és stílusváltások, fantasztikus dolgokat művelnek. Lehetetlen bármilyen skatulyába tenni őket.
Az első lemez (1-4 szám) eredetileg a BrainStorm lemezkiadónál jelent meg, a többi az utókiadás (reissue) során került a lemezre. Ezt a változatot a Long Hair adta ki. Az alapító tag Jürgen "Jogi" Karpenkiel 1975-ben otthagyta az együttest és elment a Guru Guru-ba basszusozni.



Az együttes tagjai/Lineup

Klaus Dapper - flute, saxophon
Jürgen Havix - guitar, zither (Citera)
Jürgen "Jogi" Karpenkiel - bass
Waldemar "Waldo" Karpenkiel - drums

Volkmar Hahn - violin (on 05)
Axel Zinowski - guitar (on 06-08)
Georg Funke - bass (on 06-08)
Christoph - electric piano (on 06-08)

Tracklist:

01 - Rambo Zambo
02 - Baldrian
03 - Försterlied
04 - Gageg
05 - Intro (bonus track)
06 - Pull Moll (bonus track)
07 - Pap-Jack (bonus track)
08 - Rozz-Pop (bonus track)

Kód

http://tinyurl.com/qzplhzp

0

Kollektiv emerged in 1970 out of the mid-60's Beat group The Generals, where brothers Jogi Karpenkiel and Waldo Karpenkiel played together along with guitarist Jürgen Havix. In late-60's Jogi joined The Phantoms, where he played along with later Kraftwerk member Ralf Hutter and wind instrumentalist Klaus Dapper. When he left to rejoin The Generals he brought also Dapper to the band and the quartet eventually became Kollektiv. Playing in every single corner they could and with an aim to produce free and experimental Rock music, Kollektiv were finally rewarded in 1973 with a self-titled debut LP, released on the legendary Brain label.

And Kollektiv were actually doing that. Pushing the rock limits to the maximum, not always succesful but definitely with a certain dose of originality.The 11-minutes opening ''Rambo Zambo'' is a long, free Kraut Rock improvisation with strong psych and jazzy overtones, featuring the extended flute solos of Dapper, the psychedelic guitars of Havix and the powerful grooves of the Karpenkiel brothers' rhythm section, a good attempt in producing an experimental but still energetic piece of music. With ''Baldrian'' things become dangerously serious. Hypnotic, spacey and deeply psychedelic soundscapes with Dapper's sax as the leading instrument. ''Försterlied'' needs no presentation at all. A short lyrical track with constant breaks between narration and improvised music. The flipside of the original LP is dedicated to the 20- minutes four-piece epic ''Gageg'', which shows Kollektiv at their best. From the hypnotic experience of its first part and the flute-driven Jazz Rock with the smooth grooves to its second powerful phase with saxes in the forefront and the interesting guitar exercises of Havix, ''Gageg'' is sure to please any Kraut Rock fan starving for full instrumental dynamics.

Half interesting and challenging, half too experimental for the tastes of the average prog fan, ''Kollektiv'' is an album with a postive feeling at the end by a group of Germans determined to produce intricate, sonic soundscapes. Recommended and go the for the Long Hair reissue, which contains four bonus tracks from Kollektiv's second incarnation in 1976.