Statisztika
---
Online összesen: 18
Vendég/Guests: 17
Tag/Users: 1
ek1960
---
Ma itt jártak:
Levin
,
reka1984
,
gvio
,
osomfai
,
rigoboy
,
weawerchuby
,
Gledix
,
Fazék
,
zozo54
,
Chris
,
susdomes
,
topo
,
szucsdr
,
misimanó
,
Alaptolma
,
gykrantz
,
roarrr
,
taddeo
,
Laosz
,
Joski
,
larryz
,
Mogorva
,
ols
,
Kibic
,
kuttyt
,
royalzene
,
Tibor43
,
robogo
,
siposl
,
kuckó
,
miki57
, [
Teljes lista
]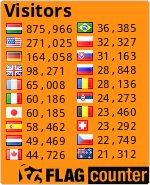 Nyitólap » 2016 » Június/June » 5 » Nick Moss Band - From The Root To The Fruit (2016) Blue Bella Records
---
Nick Moss Band - From The Root To The Fruit (2016) Blue Bella Records

1:47:30

Tracklist & download links in comments

Kategória: Blues | Megtekintések száma: 410 | Hozzáadta: Gledix
Hozzászólások összesen: 3

0

Nick Moss (born December 15, 1969, Chicago, Illinois, United States) is an American Chicago blues and electric blues musician. He has released ten albums to date, all on his own label, Blue Bella Records label. He has played with Buddy Scott, Jimmy Dawkins, Jimmy Rogers and the Legendary Blues Band. More recently he has performed fronting his own group, Nick Moss and the Flip Tops until 2008 and then shortening the name in 2009 to Nick Moss Band.

From the Root to the Fruit, is the The Nick Moss Band's latest studio album and there are two juicy, discs with a total of 27 tracks of dynamite blues from the world's best blues jam band! Each track features the superb talent that makes this group the powerhouse that it is! The title track features Moss himself on the harmonica, showing he is as skilled on harp as he is with the guitar. Michael Ledbetter proves he is head and shoulders above his contemporaries and why he favors other legends with his powerful vocals on tracks such as "Before The Night is Through," "Love," and "Me and I Dig." "Before The Night is Through" features a smooth walking piano bass line by keyboardist Taylor Streiff. Disc two provides more material sure to satisfy your blues appetite! We enjoyed "Catch Me I'm Falling," "Shade Tree, Serves Me Right (Space Jam)," and "Breathe Easy," and we're sure that fans will too. Those fortunate enough to see Serves Me Right ( Space Jam) performed live will be awestruck by the individual solos by drummer Patrick Seals and bassist Nick Fane.

DISC 1 - Roots:

01. Before The Night Is Through

02. Make Way For Me

03. Dead Man's Hand

04. From The Root To The Fruit

05. Haymarket Hop

06. Symone

07. Love Me

08. Lost And Found

09. I Dig

10. Rump Rash

11. Long Tall Woman

12. The Woman I Love

13. Walk Away

14. Cold Sore

DISC 2 - Fruits:

01. Catch Me I'm Falling

02. Jupiter Florida

03. Breakdown

04. Serves Me Right (Space Jam)

05. Ta Ta For Tay Tay

06. Breathe Easy

07. Free Will

08. Grateful

09. Shade Tree

10. Stuck

11. Stand By

12. Speak Up

13. Heavy Water

Kód

http://pastebin.com/TMBj2WGG

0

Szívesen. Az előzőt kiszúrták a jogvédők és letiltotta a megosztó (gavitex)!!